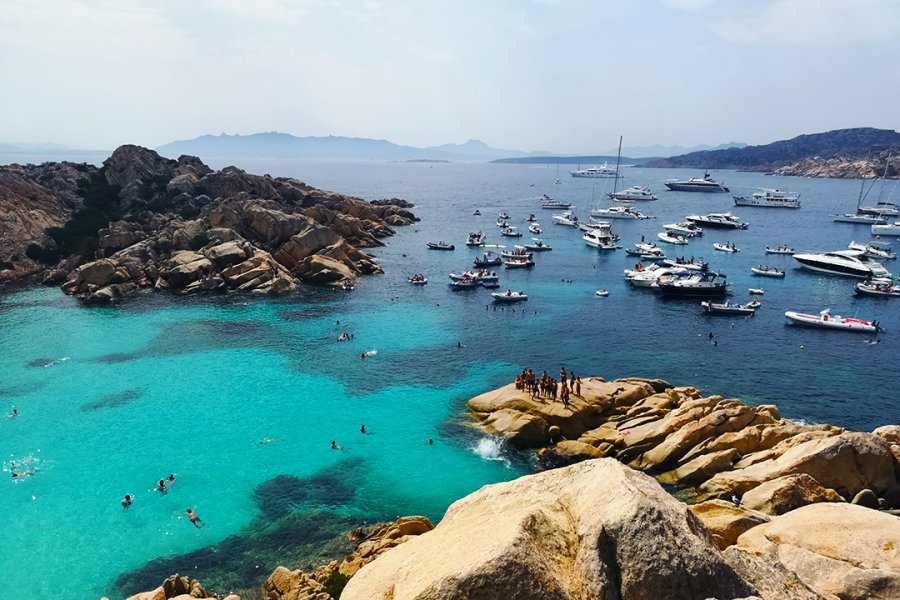 The Catamarancan be equipped with sails with motor or only with motor. The sailing ones are undoubtedly the most widespread and used for charter.
The two main characteristics of the Catamaran are their greater stability at sea compared to a monohull, due to the presence of two hulls in a wider beam, and the great comfort on board, thanks to the large spaces of the salons and cabins, as well as of outdoor spaces.
Most of the Catamarans have a central space that is used for the internal and external saloon, while in the hulls there are cabins and services. Depending on their size and configuration, they can be 3, 4, 5 up to 6 cabins for the Luxury category. In the outdoor spaces as well as a living space, there are large sunbathing areas.
Generally, the presence at the bow of one or two cabins, often with independent entrances, for the accommodation of skippers and hostess, make it very flexible even for crewed charter. We always suggest to check with us the presence of these cabins, and possibly, if you are interested, of the skipper included.
If, on the other hand, you have a nautical license, you can choose from hundreds of Catamarans to charter, available on our site. On this page, you will find all the availability of Catamarans based in Sardinia, with or without skipper.
Sardinia offers different types of navigations in the four quadrants of the island.
Where to charter a Catamaran in Sardinia
The north east area, where the Costa Smeralda is also located, and the other islands of La Maddalena, Caprera, Spargi, Razzoli, Budelli and Santa Maria, and from which you can cross the Strait of Bonifacio to reach Corsica, is full of beautiful beaches and bays and seabeds with excellent anchor hold.
In the west area the main town is Alghero, heir to a pro-Hispanic culture, in the south-west area, there is Carloforte, where the historical presence of the Genoese is perceived, Moreover in the south there is Cagliari with its beautiful bays with clear water. In the west, there is the famous Cala Luna, just south of Cala Gonone, with wonderful beaches and coves.
Sardinia is an island with many miles of coastline, all to be explored, with a Catamaran or a Sailboat.