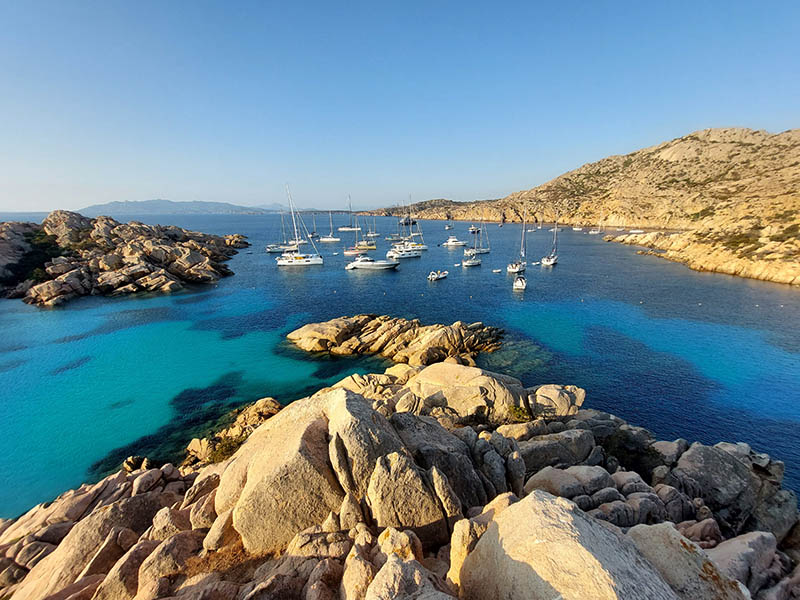 Yacht charter North Sardinia
Catamaran Charter North Sardinia
Rent a sailing or motor boat departing from Northern Sardinia, and sail Sardinia freely. Choose the model, the date and proceed with the boat rental without or with skipper, motor yacht and catamarans.
Sardinia in all its circumnavigation offers interesting sailing areas, but Northern Sardinia, including the area called Costa Smeralda, the major islands, and southern Corsica, with the smaller islands, represents the so-called "Sailor's Paradise": An archipelago of islands, islets, spas, shelters, excellent seabed, breeze wind decided during the day for sailing, excellent local hospitality; North Sardinia is an indispensable destination for the sailor, the navigator, the sailor, and the pleasure boater, and it is also a destination to be repeated several times, being the area large and receptive from every point of view. The sea is typically turquoise, thanks to the white sands and the seabed with the right draft, and it is for this reason that the areas of Northern Sardinia are also called "The Caribbean of Italy".

The preferred departure bases are the ports in the area, the main ones of which are: Cala dei Sardi, near Olbia, in the heart of the Costa Smeralda, Marina di Portisco, Olbia itself, for some boats, and Cannigione. In the area there are many other ports where you can stop during your navigation.

Charteritaly recommends a stop on the island of Maddalena, a typical and hospitable center, in the heart of the archipelago, and a stop in the Cala G. Marino bay, an amazing bay inside a area between the 3 islands Razzoli, Budelli and Santa Maria. A daytime bath and anchorage in the well-known Cala Corsara, on the island of Spargi, and a visit to Lavezzi, paying attention to the seabed, some with limited draft.