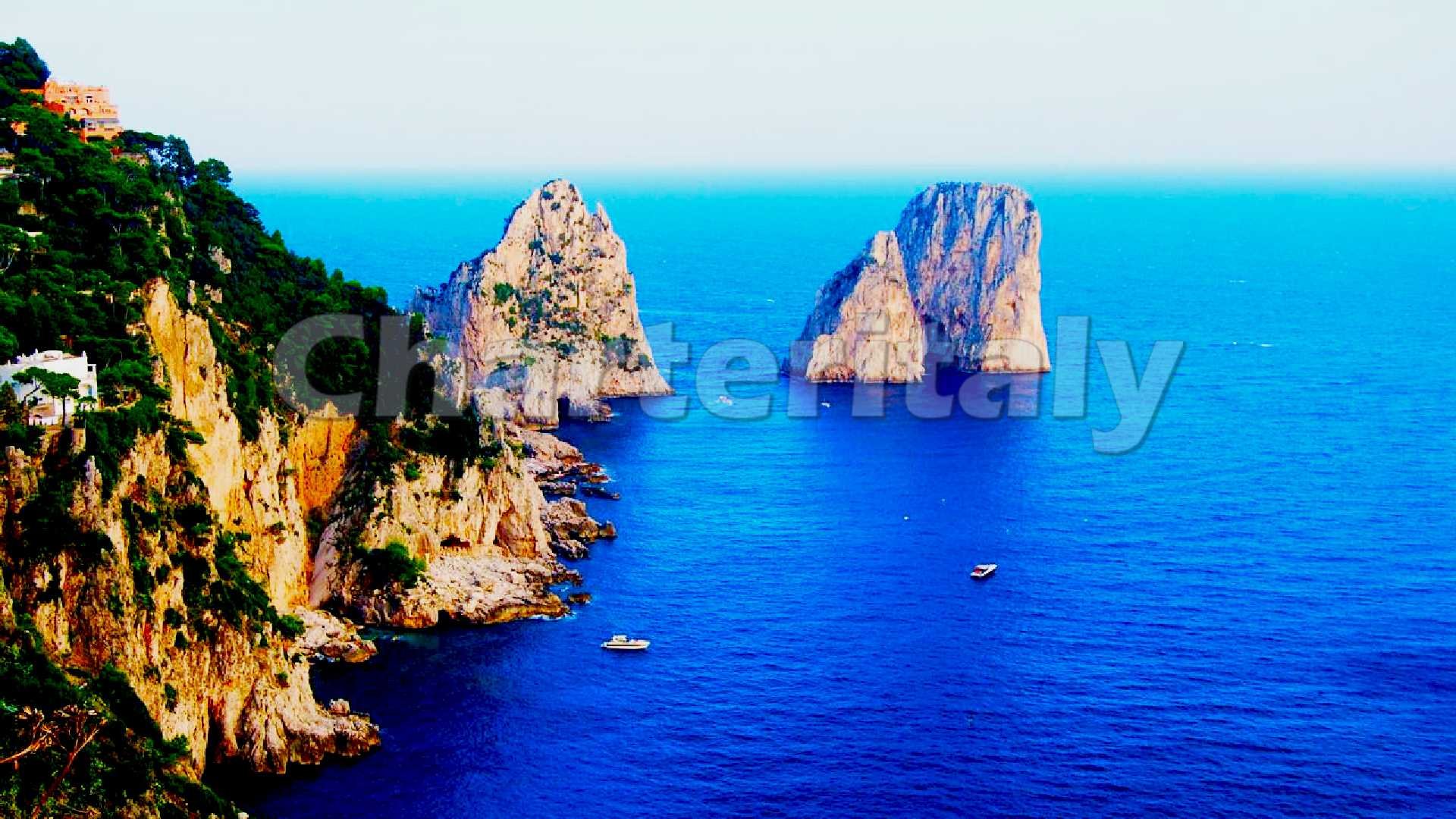 Campania, the Italian region home to the most famous city in the world, Naples, but where there are also the bases of Procida, in the Phlegraean islands, and Salerno and other smaller and very comfortable bases.
Boat charter in Campania
The Campania coast, starting from the great Gulf of Naples, from Punta Campanella to Capo Miseno, passing through Marechiaro, Mergellina, Posillipo, and going down to Sorrento and the entire Amalfi Coast, up to the city of Salerno, passing through Amalfi, Positano, Maiori and Minori. A coast that will surprise you for the wide spectrum of points of interest that it offers in sea navigation, and in land descents.
Boat charter in Ischia
You will be surprised in visiting the Flegrean islands: Ischia, the largest, with several bays and possible landings in the different ports of Ischia center, Ischia ponte, Forio, the most Vip Sant'Angelo, with its characteristic islet and the language of sand from the two beaches. You can visit the majestic Aragonese Castle, rich in history and perfectly intact, and take a bath in one of the many spas on the island.
Boat charter in Capri
Capri, the most exclusive island, with its unsurpassed orography, with the town of Capri cradled among the first hills, and its typical funicular that makes it accessible from Marina Grande. Anacapri, the second capri on the opposite side, and the visit to the lighthouse.
Boat charter in Procida
Procida, the island closest to the Campania coast, with its colorful houses, the Castle, and the typical port of Corricella. Procida will also be a starting point for the yachtsman with a new very large Marina that hosts several Charter Companies, whose boats are offered by our platform in real time.
Boat charter in Amalfi coast
You can explore the whole coast south of the Gulf, from Sorrentoto Salerno, passing through the millenary Amalfi, the characteristic Positano, with an exceptional sea view, Vietri, Minor, Maiori, Cetara with its Norman towers, until you land in the port. and in the city of Salerno, with its very interesting historic center.
Boat charter in Salerno
In Salerno there are two very good ports as a starting point for the exploration of the Amalfi coast: Salerno center and the marina d'Arechi, a few kilometers from the city, with many berths and services.
Discover the boats for charter in Campania