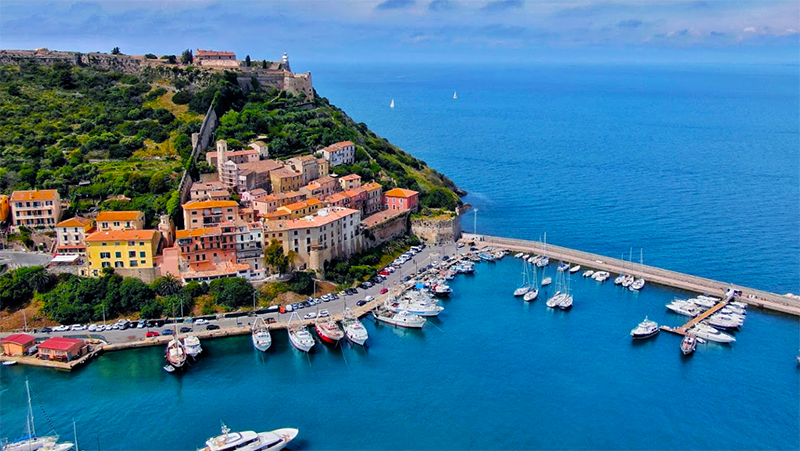 There are many places in Tuscany to charter a boat.
This is because Tuscany is the best sailing area for temperate Mediterranean sea and within accessible reach for the north European sailors.
Moreover, the ancient land of the Etruscans offers seascapes and cultural sites in the different provinces and villages, in addition to the sailing holiday.
During the sailing vacation you can explore the Elba Island, and then Pianosa, Capraia, the unexplored Montecristo, Giglio and Giannutri, together with the Argentario promontory.
Starting from the west side coast of Elba, you can reach the Corsica island too.
Where can I charter a Boat in Tuscany?
Tuscany is an ideal starting point to charter sailboats and catamarans.
There are many Marinas to charter a boat: Punta Ala, Castiglioncello (Marina di Cala de Medici), and many others.
Its position, in the north of Italy, is the ideal sailing zone which boasts an incredible sea.
To cruise around the Island of Elba you may need a whole week. You can explore the complete coast, the towns, anchoring in the bays, or by docking at the island's available Marinas.
From Tuscan bases, you can sail with a monohull sailboat or a catamaran, in bareboat or with a professional skipper.
Of course, a monohull boat can be more fun, but a Catamaran offers more space and comfort. If you fancy a motorboat, a catamaran, or something other, please feel free to browse the pages specifically for these categories.
Take advantage of our tips: visit the boats available in Tuscany, and contact us for a quote or a free consultation.
Which are the most suitable months for sailing in Tuscany?
The hottest months for sailing in Tuscany are April to September, and those with regular winds are April to August – even in October, there can be very pleasant weather.