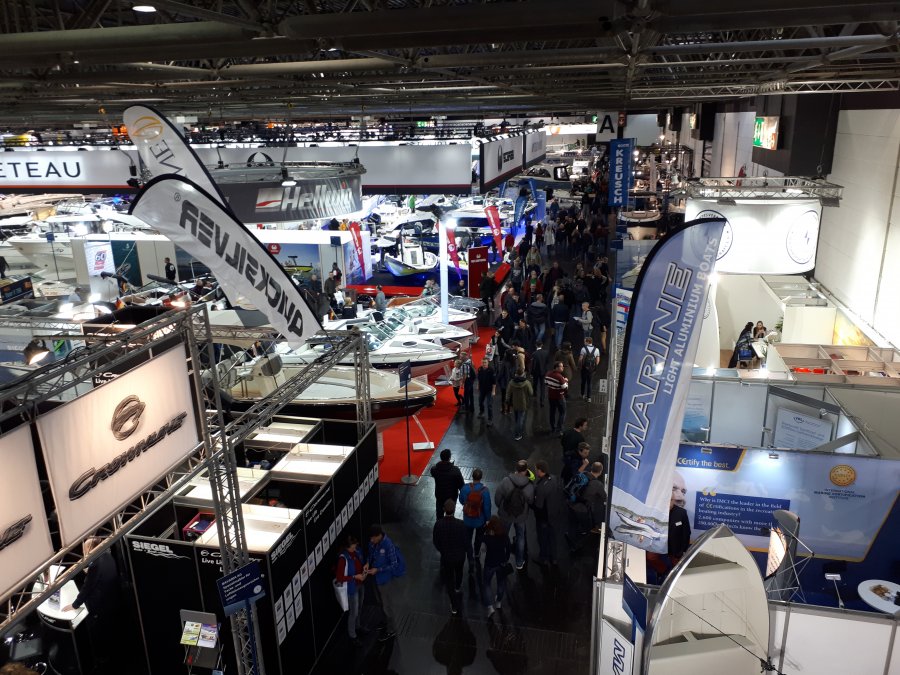 The Düsseldorf boat show postponed to April
The Düsseldorf boat show(Germany) was postpone from January 2021 to April 2021 in order to guarantee the Expo's success as ever, with the presence of many exhibitors and thousands of visitors who come to the historic event every year.
An excellent Boat show
Although not located in a coastal area, the Düsseldorf show is so well organized and has been one of the main European Expo for years, in terms of number of exhibitors and total attendance, a Leader reference for the presentation of news from the nautical world, from all sectors, including Charter.
The two pavilions reserved for the Charter sector
The Düsseldorf boat show is the only Expo also aimed at private individuals that each year attracts the presence of major charter operators (fleet-owners, agencies, brokers) and which reserves two pavilions for the boat rcharter sector. Not only boat sales, not only manufacturers, shipyards and accessories, but also an undisputed showcase on the world of Charter, especially in Europe.
Expected for the 2021 edition
The organization of the Boat show, always attentive to developments relating to the theme of safety, preferred to define new dates to give the show the maximum involvement of all exhibitors in a period of fewer restrictions, and to guarantee all participants to be able to be present. In an easy way. It will organize from 17 to 25 April 2021, subject to any other updates.
How to book access to the Expo
Access to the Expo will probably regulate as it was coordinated at the recent Genoa Expo last October, or, if the April conditions of the pandemic allow it, complete freedom of entry will provide for the presence of visitors. We will know later, as the dates defined by the organization approach.
Would you like to know more?
Visit the official website of the Boat Show at the official website https://www.boot.com/ to view any other organizational news