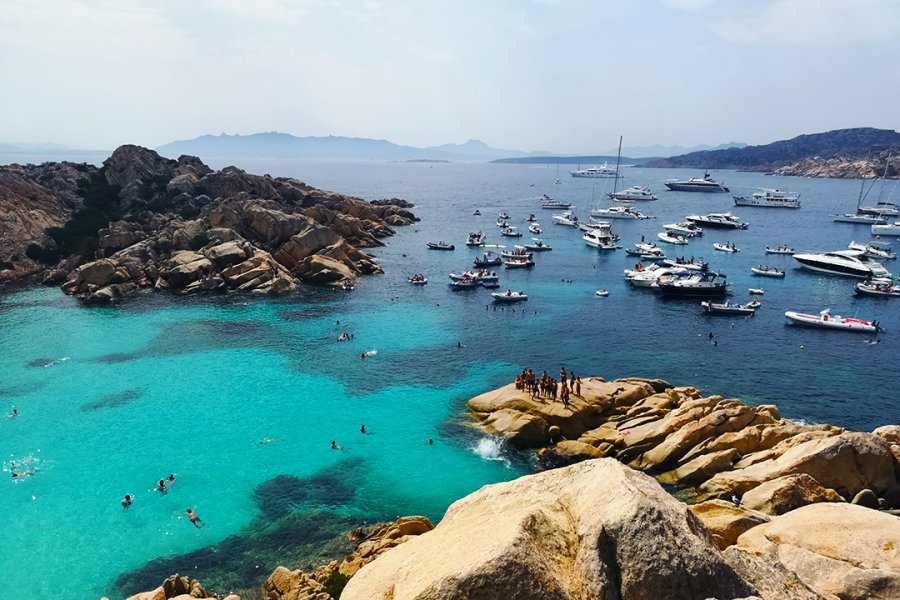 Yacht Charter in Sardinia - Catamaran Charter in Sardinia, Motor Yachts and Gulet in Sardinia.
Boat Charter Alghero, Boat Charter Costa Smeralda, Boat Charter Cagliari, Catamaran Charter Cagliari.
Sardinia is one of the two major Italian islands, separated from Corsica by the stretch of sea called the "Bocche di Bonifacio". a crystalline and turquoise sea distinguishes the beaches of this island, comparable to the Caribbean, thanks to the low depths and the white sands.
The main starting points for a Sailing holiday in Sardinia are Cala dei Sardi marina, Portisco marina, Olbia and Cannigione, for the north-east area and Costa Smeralda, Alghero for the north-west area, and Cagliari and Carloforte for the south area.
The northern area is dotted with islands and excellent backdrops, and represent the best starting point for visiting the Costa Smeralda zone, the archipelago of "La Maddalena", and southern Corsica.
The southern area has an equally blue sea, and extends from Cagliari to Carloforte.
The west area, based in the beautiful Alghero, allows you to navigate between Capo Caccia, the Asinara island, and the surrounding areas.
The east area also has uncontaminated paradises, and can always be reached from the bases in the north-east area, including the Cala dei Sardi marina.