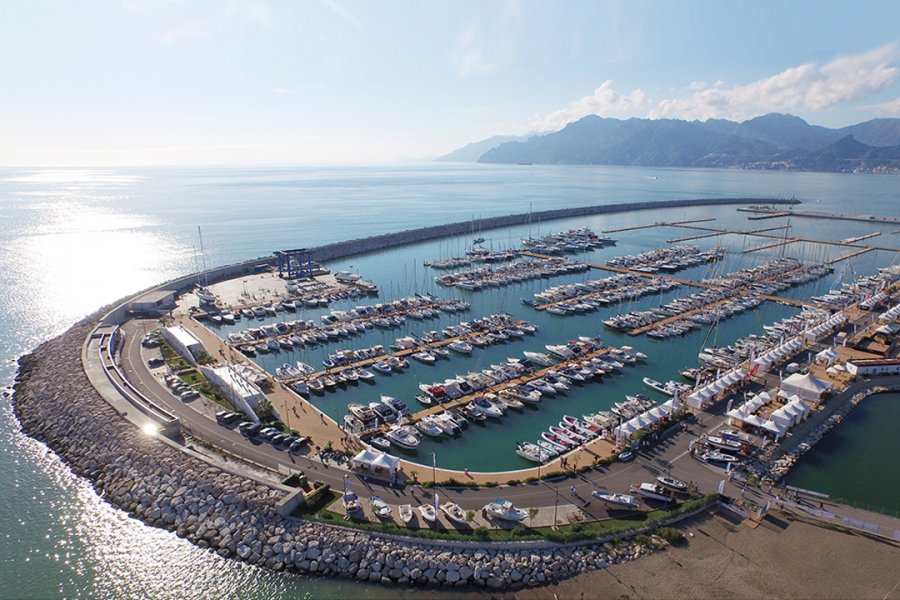 Yacht Charter Marina d'Arechi
The Marina d'Arechi is located in Campania, in the south of the Salerno City; it's a perfect base to explore the Amalfi coast and to reach the Phlegraean islandsto the north and the Campania, Lucania and Calabrian coasts to the south.
Marina d'Arechi in Salerno
It is a new port completed in 2017 with all the services useful to the boat owner (supermarkets, bars, restaurants, services) and is characterized by excellent environmental integration; it is a safe harbor for any type of boat, of any size, in all sea and wind conditions, in any season of the year. It has 1000 berths ranging from 10 to 100 meters in length, with depths ranging from 3.5 to 7 meters.
The city of Salerno can be reached by train, car and airplane.
Catamaran Charter in Marina d'Arechi
In this base you can select a sailboat, a gulet, a catamaran with or without crew, and you can reach Amalfi, Positano, Capri and Ischia, depending on the duration of your sailing holiday.
Select the boat or catamaranof your wishes, among those available, and contact us for a quote or a free tip.