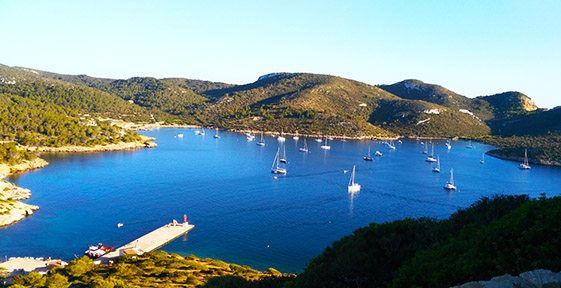 Located east of the Spanish coast, Majorca is the largest of the Balearic islands. Full of opportunities for fun and welcoming bays on the south, north and east coasts, and a wilder coast on the west side, and with a very extensive circumnavigation. In a few miles from the north coast is the island of Menorca, which can be reached especially for boat Charter periods of approximately 2 weeks.
The island of Majorca offers a clean and blue sea, with the possibility of several descents on land, between bays with restaurants, towns, and in Palma de Mallorca city lot of fun, clubs, tipical restaurants, and night-life.
The main starting points are located in the various ports in Palma de Mallorca city, starting from the Nautical Club and Lonja Marina, both located in the historic center of Palma, up to the Marines along the entire city coast.
You can view the Boats and Catamarans in the various marinas of Palma de Mallorca on the site: Charter Sailboats Majorca, Charter Catamarans Majiorca , with or without skipper.