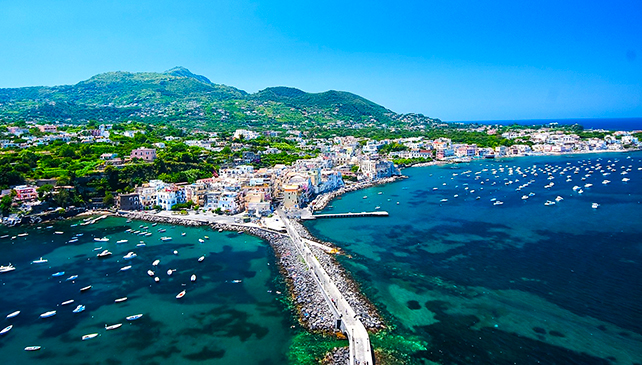 Sailing in Italy
With its 7900 kilometres of coastline, and the major islands of Sardinia and Sicily plus the many smaller islands, including the island of Elba, Ischia, Capri, Ponza, the seven Aeolian Islands and the Egadiislands in Sicily, represent for the Sailor one of the excellences of Europe for sea quality and attractive sailing destinations.
The Weather in Italy
The weather, mild in different months of the year, makes a long nautical season, especially in the lower latitudes, and usable in the mid-season months such as April, September and October.
The bays and ports, especially the most recent ones, have services and berths useful for hosting numerous fleets of charter boatsin the points of greatest interest.
Anyway, coming in Italydoes not just mean visiting the sea, once you arrive in Italy, you can combine a boat holiday with a visit in one of the most popular destinations for millenary history, culture, civilizations to discover and attractions to visit even by land.
On each major island, you can combine a Yacht cruise with a visit to the hinterland.
Which areas and zone must visit in Italy?
Sicily, a hodgepodge of cultures for thousands of years, preserves historical sites from Roman times to the Baroque Époque.
Sardinia, from the primitive era, with its Nuraghi, will also enchant you with its Caribbean seas, of crystalline and blue water.
Tuscany, with its treasures to visit in the typical cities and villages, will be the most convenient base to reach from northern Europe, and the island of Elba will be the centre of your sailing holiday.
Neptune, an intact medieval town, will be the base for your Sailing trip to the Pontine islands, but also the base for visiting a part of ancient Rome.
Campania, which hosts the ports of Naples and Salerno, will be the base for your navigation to the islands of Capri and Ischia by land, and the base for visiting Amalfi, Positano.
The city of Naples the king of an Italian historyfor the view of the city, the Vesuvio, and for the typical distinctive nature of the local population.
In addition, coming to Italy does not mean coming only once: the places to visit by sea, such as those by land, will be able to host you forever, considering the wealth of the life.
Once you have come more than once, you maybe decide to stay and live there, as many people.
Boats for charter in Italy
Browse the page of the available boats for charter in Italy, and do not hesitate to contact us for any information that may help you in choosing the most interesting sailing area.